After having postponed our 15th edition to the summer of 2022, we are happy to confirm that IAMand Clutch, already announced more than a year ago, answer again to the call of Le Locle! We do not stop in such a good way and will count among us the Danish singer, composer and pianistAgnes Obel.
The ticket office is now open and you will find very attractive prices, from 50.00 for a day to 140.00 for a 4-day pass. For young people (from 16 to 23 years old), a reduced rate of 35.00 per day or a 4-day pass for 120.00 are available.
First names announced
What a joy to add the talented Agnes Obel, who has been bewitching her audience for more than a decade with her piano, her voice and a few strings, to the line-up of the 15th edition of Rock Altitude! He was joined by IAM, the pioneers of French rap, and Clutch, the mythical American stoner rock group. Will also be present to make the rink vibrate: The Picturebooks (DE – Primal Blues Rock Duo), ASM (CAN/DE/UK – Alternative Hip-Hop), Kadavar (DE – Psychedelic Rock'n'Stoner), Battles (US – Experimental Rock), Pigs Pigs Pigs Pigs Pigs Pigs Pigs (UK – Sludge Metal), Føu (CH – Punk Rock 90's), Femme Fatale (CH – Electro Hip-Hop), Regarde Les Hommes Tomber (FR – Post Black Metal) et The Gardener & The Tree (CH – Indie Folk).
I want a ticket!
I want a ticket!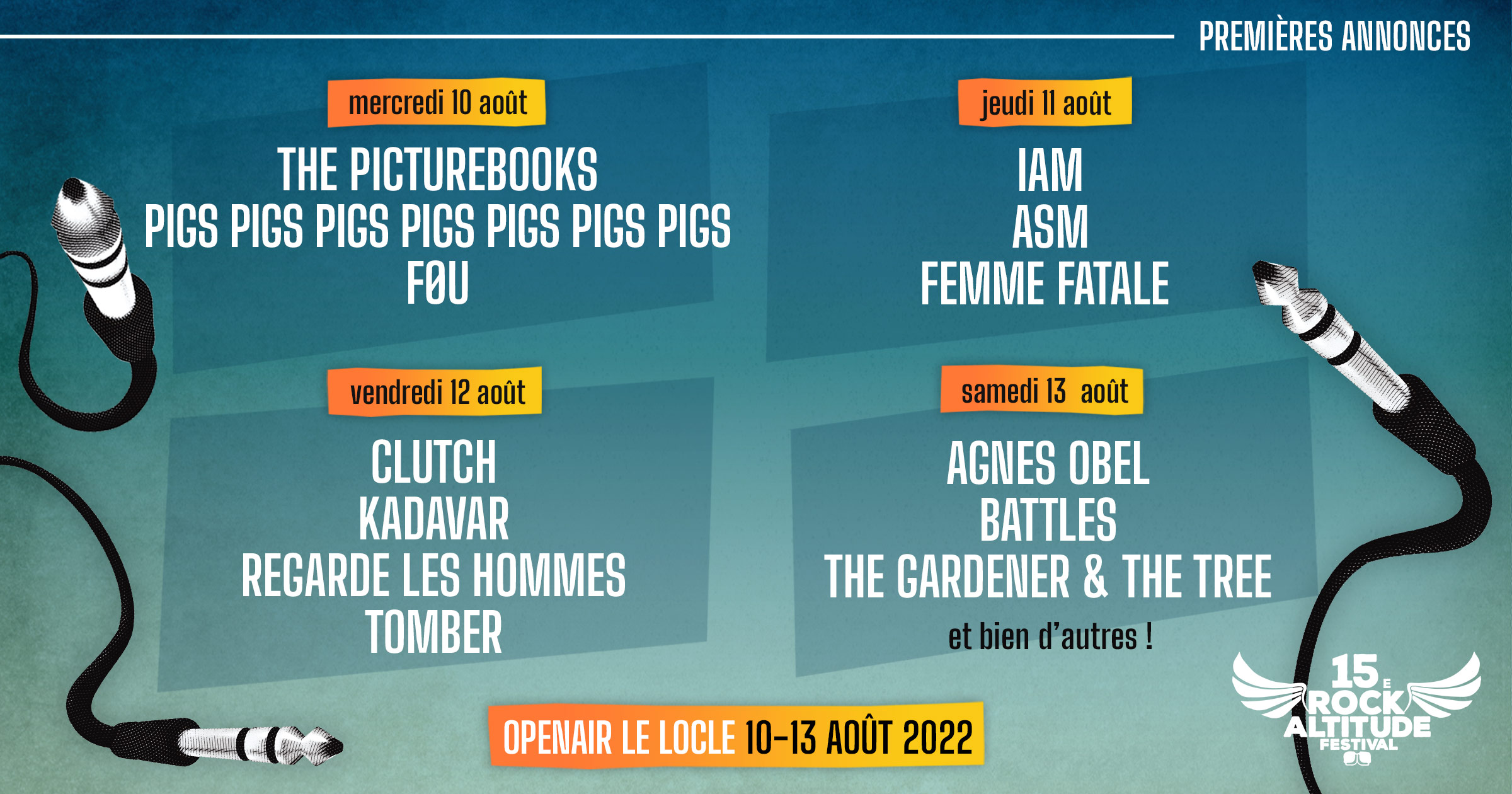 To support the festival… Wear some Rock Alt' !
In addition to buying your tickets for the 2022 edition, you can get a Rock Altitude Hoodie, to slip under the Christmas tree for your favorite friends or to put on your shoulders. Not only are they warm, but they look great.
I buy
I buy